Addiction AIDS Cancer Cardiovascular and Renal Physiology Computational Chemistry Disease Drug Discovery Drug-Resistant Pathogens Heart Disease Hypertension Immune Disorders Marijuana Medicinal Chemistry Obesity Opportunistic Infections Potential Medicinal Compounds Safer Drugs Treatment The University of Mississippi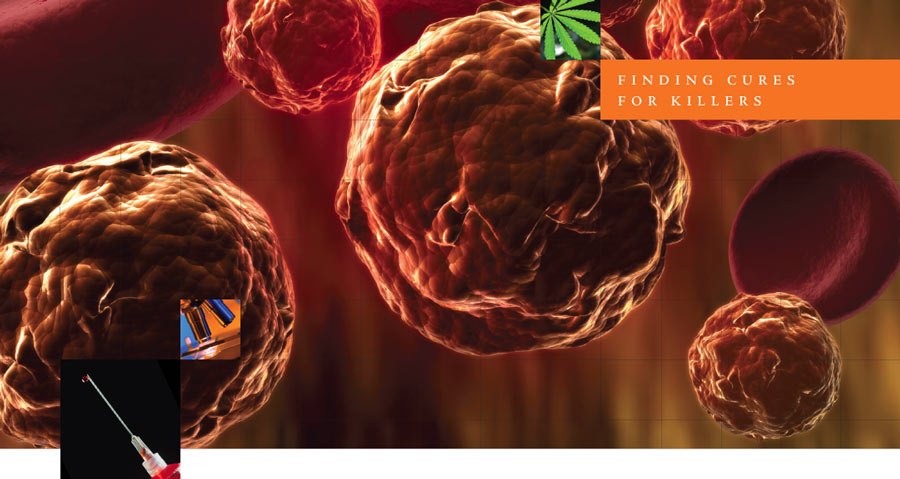 At the National Center for Natural Products Research (NCNPR) and The University of Mississippi Medical Center, UM researchers bring a strong dedication to advancing medicine to their searches for cures to the world's top killers: cancer, heart disease, AIDS and malaria.
'Us vs. Them'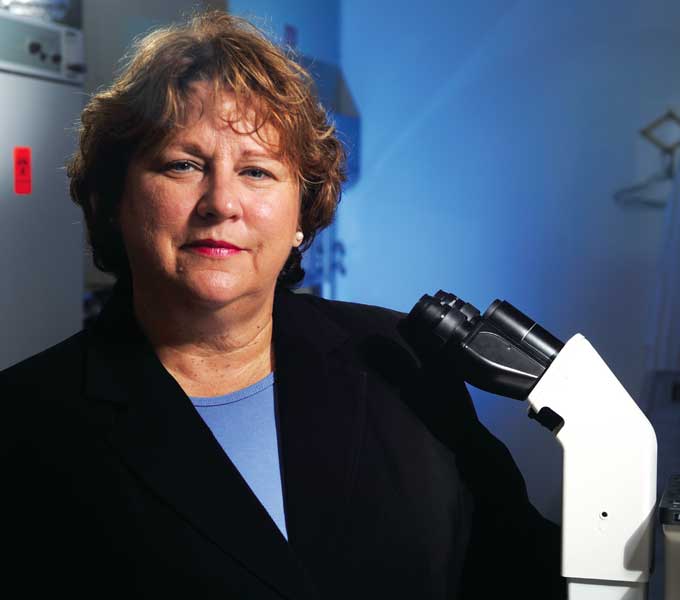 Dr. Alice Clark, the vice chancellor for research and sponsored programs and F.A.P. Barnard Professor of Pharmacognosy, has dedicated her professional career to searching for the drug pathways that aren't likely to make millions of dollars. They will, however, vastly improve quality of life for millions of people worldwide.
"Our work is about trying to harness the chemical diversity of nature for the benefit of mankind, specifically to treat opportunistic infections, which occur when pathogens take advantage of an impaired immune system," Clark said. People with immune disorders include AIDS patients, cancer patients and organ recipients.
"There's a real role for the public sector—institutions and research at universities—to drive the science and discover how to fight these infections," Clark said.
Clark and her research team in the National Center for Natural Products Research have been funded by the National Institutes of Health for almost 25 years. In that time, the fight against infection has evolved. For one, the global spread of AIDS, increased cancer rates and more successful organ transplants have increased the number of people susceptible to opportunistic infections. But because of the nature of opportunistic infections, Clark knows there will always be new battles to fight.
"When I first started in the late '70s and early '80s, there was a mind-set that you would discover an antibiotic and it would be useful forever. But the antibiotic era had only been in place for about 25 years," Clark said. "We were just beginning to understand the magnitude of the resistance problem. Now we realize that drug-resistant pathogens are always evolving, and we have to anticipate that and devise a way to defeat them.
"It's a constant struggle—us vs. them—and we're always trying to stay ahead of them a little bit."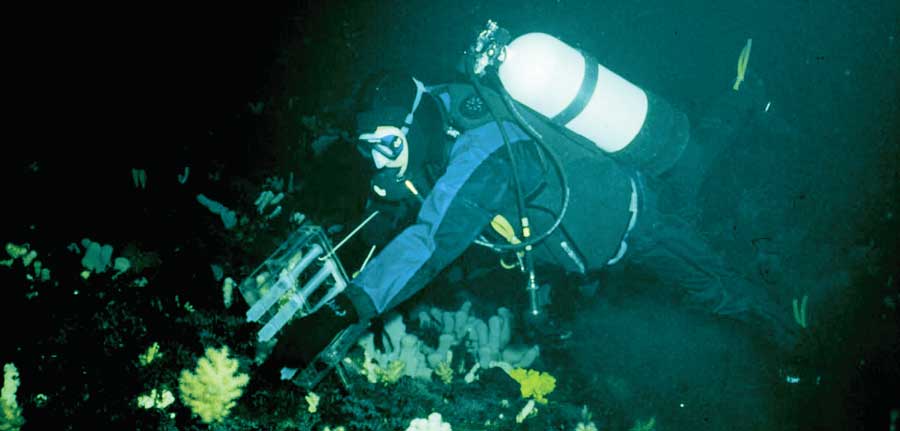 Hunting and Gathering
Clark and the Natural Products team aren't looking to invent one drug to fight infection; they're searching for many different chemical pathways to fight infection. To find promising chemical compounds, the NCNPR scientists might partner with agriculturists from the USDA, they might gather local woodland products at the university's Field Station, or they might dive the coral reefs off Hawaii.
Dr. Marc Slattery chose his career well. When he's not at NCNPR researching chemical pathways, he's scuba diving in a remote, exotic tropical location to bring undersea samples back to Mississippi for chemical compound analysis.
So far, about 10 percent of the thousands of samples the team has gathered have shown promising biomedical activity. While that might not sound like much, consider this: Of the land-based plants that NCNPR scientists have analyzed, only one-half of 1 percent are considered promising.
"Unusual chemical compounds that are a part of the marine environment just aren't found in the terrestrial environment," Slattery said. "We're getting really significant differences in terms of chemical structure than anything you find in land-based plants."
Searching marine organisms for potential medicinal compounds makes sense. In order to survive a more hostile, bacteria-laden environment, marine creatures have evolved with their own defense systems.
"If you're attached to the bottom of the ocean, you can't run away from predators, and you can't migrate away from disease," Slattery said. "Marine organisms have to develop chemical defense mechanisms."
A mollusk's or sponge's chemical defense mechanism may provide a defense mechanism for humans, as well, in the form of new antibiotics or anti-cancer drugs.
The type of research Slattery and his team are conducting has existed only for the past 20 years or so. Coincidentally, that's about the same amount of time it generally takes for a chemical compound to go from a field sample to a drug on pharmacists' shelves.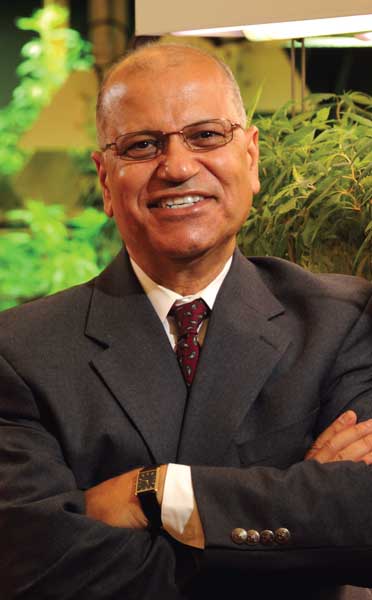 Plant Chemistry
Since 1968, the University of Mississippi has maintained the nation's only legal marijuana farm through a grant from the National Institutes of Health's (NIH) National Institute on Drug Abuse (NIDA). In that time, the project has provided marijuana and its compounds to researchers around the country conducting HHS-approved studies1 of the plant, its chemical components, and their potential beneficial and harmful effects.
Dr. Mahmoud ElSohly joined the project when he came to Ole Miss in 1976 and has been Marijuana Project director since 1980. In the '80s and early '90s, ElSohly's work focused on analyzing marijuana samples seized by the DEA to develop a marijuana "fingerprinting" system that is still being used to trace crops to their sources globally. The responsibility of analyzing the material for the DEA also provided UM researchers the opportunity to study a wide variety of plants leading to a better understanding of the many chemicals found in Cannabis.
In recent years, with some support from NIH, ElSohly and other UM researchers have studied Cannabis to develop new medicines and new ways of delivering the chemical compounds in marijuana, particularly tetrahydrocannabinol (THC), to treat a range of chronic conditions—from nausea due to chemotherapy for cancer patients to neuropathic pain for multiple sclerosis patients.
UM has patented and licensed to a pharmaceutical company a THC suppository to deliver to cancer patients the potential medicinal benefits of marijuana without the undesirable side effects.
"Developing new drugs and delivery systems, as well as a better understanding of the pharmacology and toxicology of marijuana, is dependent upon a reliable and consistent source of high-quality, research-grade Cannabis, " ElSohly said. "And that's where we come in—we have a strong program that provides plant material to the research community."
Speeding the Process
At first glance, the research conducted in Dr. Greg Tschumper's lab doesn't appear to have much to do with drug design or discovery.
Tschumper is a computational chemist who uses supercomputers to study the interactions between molecules in order to better understand how drugs interact with molecules in our bodies. But while that doesn't sound as appealing as scuba diving for a cancer cure with Slattery, Tschumper—and other researchers like him on campus—understand how the molecules interact, which can help reduce the time it takes to get the latest wonder drug onto the shelf at your local pharmacy in two important ways. First, by understanding how the drug molecule interacts with molecules in our bodies, medicinal chemists can design more effective, safer drugs. Second, by understanding the molecular interactions of chemical compounds, new pathways for synthesizing new drugs can be devised.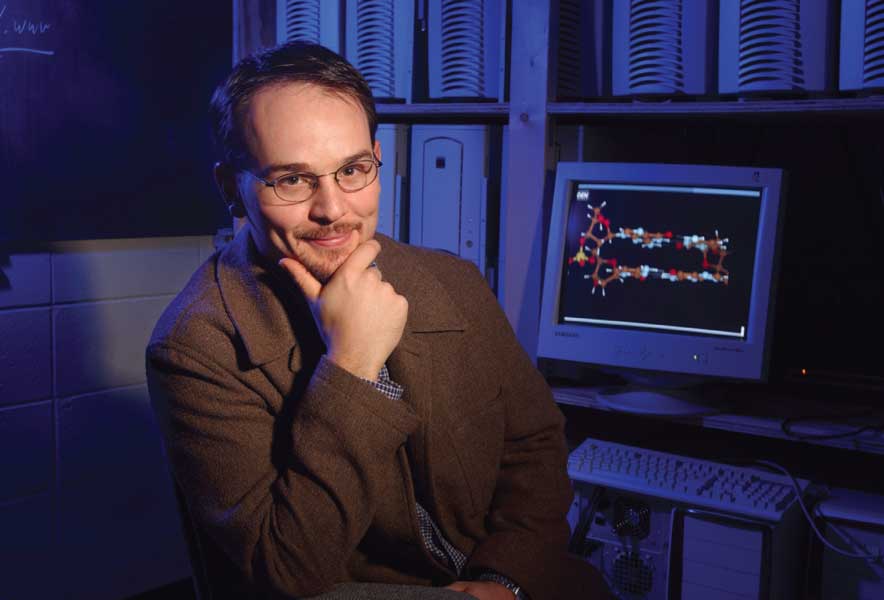 Here's how it might work.
"Let's say a drug company has someone in the Amazon rain forest, and they find a plant that produces a molecule that's the cure for some form of cancer," said Tschumper. "At some point, the company needs to make a lot of the chemical compound in the plant that is the magic cure. The problem is, if you ask 10 different chemists how to make the drug, you get up to 10 different answers."
Rather than spending a tremendous amount of money trying all 10 schemes, each of which could take anywhere from six months to a couple of years, a computational chemist can analyze all of them in a matter of weeks and identify the most promising synthetic routes, Tschumper said. By picking the top two or three, the company can potentially save millions of dollars and more quickly move the process to its ultimate goal—cures.
Dr. Chris McCurdy, associate professor of medicinal chemistry, uses similar methods to develop new treatments for crippling addictions to methamphetamines, cocaine, heroin, and other stimulants and opiates.
McCurdy uses his research on chemical interactions to design and synthesize chemicals from natural products known to affect the brain and central nervous system. Backed by part of a $12 million grant from NIH to the School of Pharmacy, McCurdy has already achieved preliminary success using the chemicals in kratom, a natural product from Thailand, to develop treatments for heroin addicts.
Another $1.25 million grant from the NIH (NIDA) goes directly to McCurdy's work in the Department of Medicinal Chemistry to fund his revolutionary discovery of a new chemical treatment for methamphetamine addiction. The chemical treatment is in pre-testing phase on animal subjects at NIDA.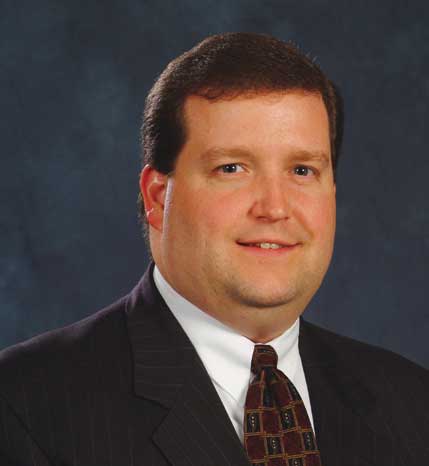 "NIDA is really excited about the possibilities," McCurdy said. "Currently, the only treatment for meth addicts is behavior modification. With a drug as powerful as meth, that's often not enough. This chemical blocks meth's stimulant and neurotoxic effect, and protects against neural damage."
Without the brain-damaging high, the addict might be able to break the cycle and then potentially heal. McCurdy said that, in the course of his research, he's also discovered that some of the same chemicals he's synthesized may have potential to treat depression and psychosis.
Fighting for Mississippi
In 2008, for the third consecutive year, Mississippi has had the highest obesity rate in the nation. As of 2008, it also has the highest rate of cardiovascular disease, as well as skyrocketing rates of diabetes, kidney disease and hypertension.
Mississippi needs Dr. John Hall.
At the University of Mississippi Medical Center (UMMC), Hall is Arthur C. Guyton Professor and chair of physiology and biophysics, director of the Center of Excellence in Cardiovascular-Renal Research and associate vice chancellor for research.
Most importantly for the state of Mississippi, Hall is one of the country's foremost experts on cardiovascular and renal physiology, mechanisms of hypertension and obesity-related cardiovascular disease.
UMMC actually has a storied research history in cardiovascular disease, dating back to Dr. Arthur Guyton's work in the 1950s. All medical students know Guyton as the man who wrote the Textbook of Medical Physiology. Hall co-authored the textbook, the world's leading physiology book, for the last three editions with Guyton. The Medical Center also has one of the country's longest-running program project grants from the National Heart, Lung, and Blood Institute—more than 40 years. The work at UMMC has had a major impact on understanding the treatment of cardiovascular disease, including hypertension and heart failure.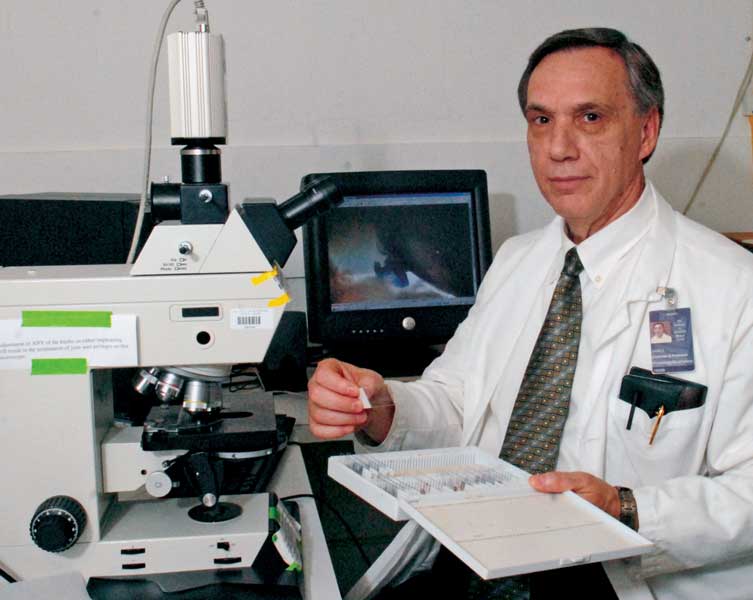 Hall has studied most, if not all, of the renal control mechanisms that maintain normal arterial pressure or that cause high blood pressure. His groundbreaking quantitative study changed the way doctors approach high blood pressure by establishing that hypertension is caused by abnormal kidney function.
To help Mississippians combat this deadly relationship and other illnesses, UMMC has established the Delta Health Alliance to provide obesity and diabetes management and maintain electronic health records for people who don't have regular access to a doctor and live in one of the poorest regions in the country.
The next step, Hall said, is to develop an Obesity and Diabetes Research Center at the Medical Center. "Obesity is the leading cause of hypertension and diabetes, which are the most important risk factors for heart disease, stroke and kidney disease. Mississippi, unfortunately, leads the nation in obesity and cardiovascular disease. Therefore, what better place is there to establish a world-class research center for obesity, nutrition and related diseases that will translate results from basic research to the prevention and treatment of these disorders?"
Because UMMC is a teaching hospital, its reach extends far beyond Mississippi. Since the 1960s, more than 30 cardiovascular scientists trained at UMMC have gone on to become department chairs and leading minds in universities and research centers around the world.