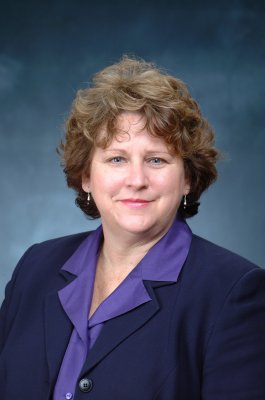 From the Vice Chancellor
A
t The University of Mississippi, the best part of my job is being able to see, up close and personal, what is best about our school. Student potential. Research potential. Economic potential. This is what Quest is for at its most basic level: to let you see what I am privileged to see every day.
But Quest is more than just a bird's-eye view of good things happening in the research labs on our beautiful campus. In each story it tells, the magazine shows research fulfilling its potential. A chance to solve the enormous problem of adverse drug reaction. A robotic answer to military difficulties. A new look at how the brain controls the human eye. And our cover story: UM's own Division of Technology Management, finding ways to turn our learning into economic success for the school and the state.
Some research projects will fulfill their potential in medicines that will cure the sick or engineering that will build the world to come. Other research projects produce insights and understandings that change the world by more quiet means.
But all research takes us further. Every year, in its most public role, the university graduates another class of leaders and thinkers, but every year a great deal happens that you don't see. You might pick up a medication at your local pharmacy that had its beginnings at Ole Miss and never know it.
Quest is so you know. So you know each part of the future that started at UM and all that the university is offering the state, the nation and the world.
Sincerely,

Alice M. Clark
Vice Chancellor for Research and Sponsored Programs