Words Into Type
The latest books off the press by University of Mississippi authors and editors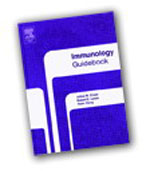 The Immunology Guidebook
A book designed to place a wealth of difficult-to-find immunological information at the fingertips of busy biomedical researchers and physicians is the work of two Medical Center pathology professors. The Immunology Guidebook is designed for anyone working in the field.
"Immunology is a subject that intersects all the clinical and basic medical sciences," Cruse says. "It is of significance and interest to investigators across a broad spectrum that ranges from biochemistry and microbiology to transplant surgery."
The book is divided into 18 chapters that correspond to the contents of a standard immunology textbook. Following a brief synopsis of current information on various topics, tables of essential data are included for quick and easy reference. Cruse and Lewis invited Dr. Huan Wang, associate professor of hand surgery from Shanghai, China, to participate in the book's preparation as a part of her two-year postdoctoral fellowship in immunology.
Cruse and Lewis are professors of pathology at the UM Medical Center.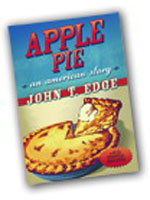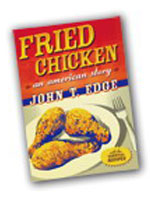 Apple Pie and Fried Chicken
Apple pie and fried chicken are the subjects of the first in a series of books by John T. Edge celebrating iconic American foods. Apple Pie and Fried Chicken are being followed with Hamburgers & Fries and Donuts. Each book in the series is subtitled "An American Story," no small point, Edge says, because his goal with the books is "to understand how we define ourselves as Americans through food."
To do that, Edge journeyed across the country in search of the best apple pie and fried chicken recipes, restaurants and tips for home cooks. What emerged are books that combine those elements with travel writing, cultural history and food folklore in a manner that transcends any fleeting obsessions or food trends. Well-received both critically and commercially, the slim volumes feature technicolor descriptions of the people and places largely responsible for the all-American reputations of apple pie and fried chicken, along with Edge's own wisdom about the life lessons inherent in our relationship with food.
Although Edge has spent the bulk of his career concerned with this relationship primarily in the South, selecting him to write about foods central to the idea of American-ness rather than Southern-ness was a safe bet.
"He knows a lot about Southern food," says Jennifer Hershey, vice president and editorial director for Putnam. "But he's equally astute about food in other parts of the country and was really careful to pick subjects [for the series] that are truly national foods."
A regular contributor to Oxford American, Saveur and Gourmet magazines, Edge is the author of two previous books, A Gracious Plenty and Southern Belly.
Edge is director of the Southern Foodways Alliance in the Center for the Study of Southern Culture.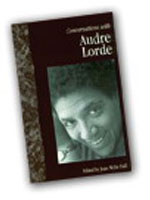 Conversations with Audre Lorde
A rebellious child of Caribbean parents, Audre Lorde became a blue-collar worker, college professor, critic of imperialism, breast cancer victim and warrior for women scarred by mastectomies. These and other insights into the life of the late Harlem, N.Y.-born poet and activist are revealed in Conversations with Audre Lorde, based on 21 interviews with her.
Lorde, former poet-in-residence at Tougaloo College and award-winning author of 15 books of poetry and prose, once described herself as a "black feminist, lesbian, poet, warrior mother." Her poetry has appeared in numerous publications and anthologies, and her work has been translated into seven languages. She has been lauded for her outspoken political commentary on such issues as global injustice and oppression, racism and feminism.
Lorde's 14-year battle with cancer, which claimed her life in 1992, led her to write her first prose collection, The Cancer Journals. Other fresh material in this volume are a newly transcribed interview on nature, excerpts from a radio interview and Lorde's previously unpublished interview about her cancer.
Hall is an instructor in English.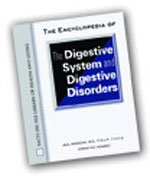 The Encyclopedia of the Digestive System and Digestive Disorders
More than 61 million Americans suffer from chronic and acute digestive diseases, and 135 million cases of food-borne digestive diseases occurred in the year 2000 alone. Written by a practicing gastroenterologist, clinical pharmacologist and medical toxicologist, The Encyclopedia of the Digestive System and Digestive Disorders is an invaluable resource for those interested in gaining a deeper knowledge and awareness of this complex bodily system.
More than 300 entries clearly discuss medical problems of the digestive system, normal digestive function, diseases and disorders, causes, treatments and preventative measures.
Topics covered include acid reflux, cancer, children and digestive diseases, Crohn's disease, eating disorders, food allergies, gallstones, irritable bowel disorder, obesity, stress, ulcers, and women and digestive diseases.
Minocha is director of digestive diseases at the UM Medical Center.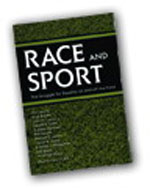 Race and Sport: The Struggle for Equality On and Off the Field
Often in American history, black athletes fought courageously for racial equality even before they had the right to vote, attend public schools or serve alongside whites in the military. Many of these compelling stories are related in Race and Sport.
Compiled by Ross, the book highlights eight essays presented at the 2002 Porter L. Fortune Jr. Symposium at UM. The essays present blacks as key figures in the growing popularity of football, baseball, basketball and boxing, while noting that inequalities persist in all sports. Each essay explores a different theme, but together they form a comprehensive presentation of race, sport and American culture.
Race and Sport showcases such black athletes as Fritz Pollard, who played professional football before color barriers were established in the National Football League. Another, boxer Sugar Ray Robinson, illustrates the black athlete as an international celebrity.
Ross is interim director of African-American Studies.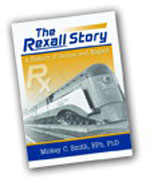 The Rexall Story: A History of Genius and Neglect
For more than 50 years, Rexall Drug stores were a fixture on Main Street America. Millions listened to "Rexall's Parade of Stars" and "Rexall's Magic Hour" on radio and flocked to the chain's one-cent sales. In the second half of the 20th century, one out of every five retail druggists was a Rexall druggist, but at the dawn of the 21st century, not one was left.
The amazing rise and equally intriguing collapse of Rexall are chronicled here. The comprehensive history includes internal documents, vintage photographs, direct quotes from radio promotions and recollections of many former Rexall employees.
The Rexall Story celebrates the genius of the chain's founder, Louis Liggett, a pioneering drug salesman who developed the concepts and doctrines that turned his company into one of the country's greatest success stories and transformed forever the pharmaceutical industry. It also details the demise of Liggett's dream, showing how, under the authority of Justin Dart, the founding principles of Rexall were ignored until the whole business unraveled.
Smith is F.A.P. Barnard Professor emeritus of pharmacy administration and founding director of the Center for Pharmaceutical Marketing and Management.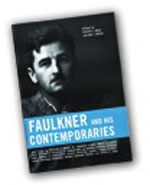 Faulkner and His Contemporaries
Although William Faulkner wrote almost exclusively about "his postage stamp of native soil," his work, perhaps more than any other American fiction, reflects the major intellectual movement of the day—modernism—a radical shift away from the order and tradition characteristic of pre-World War I literature.
This collection of 11 critical essays first presented at UM's 2002 Faulkner and Yoknapatawpha Conference examines the relationship between Oxford's most famous resident and the world beyond that presented in his fiction. The book, which features some of the country's leading Faulkner scholars, is the latest installment in the Faulkner and Yoknapatawpha series, published annually since 1977 by University Press of Mississippi.
Scholars including Urgo and Donald Katriganer, UM Howry Chair of Faulkner Studies and professor of English, address such topics as how the works of Willa Cather and Joseph Conrad influenced the Nobel laureate; Faulkner's literary/aesthetic feud with Ernest Hemingway; the themes Faulkner's work shares with the fiction of fellow Southerners Eudora Welty and Walker Evans; and the environment in which Faulkner worked.
Urgo is chair and professor of English. Abadie is associate director of the Center for the Study of Southern Culture.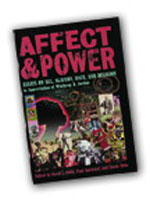 Affect and Power: Essays on Sex, Slavery, Race, and Religion
In 1968, Winthrop D. Jordan published White Over Black: American Attitudes toward the Negro, 1550-1812, lauded by many as a masterpiece that opened up new avenues for thinking about sex, slavery, race and religion.
Over the course of a four-decade career at the University of California and UM, he continued to write about these issues and to train others to think in new ways about interactions of race, gender, faith and power. His writing and teaching influenced a generation of historians, many of whom gathered in Oxford in spring 2002 to honor him. They decided to write a series of essays in tribute to Jordan, and Affect and Power is the result. Ditto co-edited the book with Libby of San Antonio, Texas, and Spickard of Santa Barbara, Calif.
The book visits historical locales from Puritan New England and French Louisiana to 19th-century New York and Mississippi, all the way to 20th-century Harlem swing clubs and college campuses. The authors contemplate the voices of abolitionists and white supremacists, preachers and politicos, white farm women and black sorority sisters, slaves and jazz musicians.
Ditto is a visiting assistant professor of history.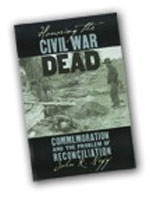 Commemoration and the Problem of Reconciliation
John Neff charges that American historians have long overlooked the "lingering legacy" of disunity following the Civil War. He presents his case that the war affected American society and culture for generations—a theory opposite that of many historians—in Commemoration and the Problem of Reconciliation, a book that resulted from expansion of his doctoral dissertation at the University of California at Riverside.
"I think the pain of the war was a much greater obstacle to national unity than we have previously thought," Neff says. He presents evidence that Memorial Day and other commemorations "preserved a sense of separateness and sectionalism" and that the reunion movement of the late 19th century has been exaggerated.
Although Neff's views conflict with previous historical accounts, his work is praised by fellow historians. James M. McPherson, Edwards Professor of American History at Princeton University, said the book is a "persuasive revision of the 'road to reunion' thesis that has dominated recent historiography."
Neff is an associate professor of history.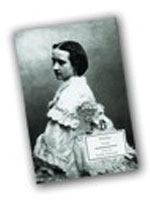 Moths
One of Victorian England's most popular and eccentric novelists, Ouida enjoyed a successful career that spanned nearly four decades. Although her work is unfamiliar to many 21st-century readers, this new edition of her most popular novel provides a perfect entry point to discover Ouida's world.
First published in 1880, Moths addresses such Victorian taboos as adultery, domestic violence and divorce in vivid and flamboyant prose. The beautiful young heroine, Vere Herbert, suffers at the hands of both her tyrannical mother and her dissipated husband, and is finally united with her beloved, a famous opera singer. The book's melodramatic plot, glamorous settings and controversial treatment of marriage make it an important and entertaining example of the 19th-century "high society" novel.
This edition includes a critical introduction by Schroeder and a broad range of contextual documents, including contemporary reactions to Ouida's fiction, a chronology of her life and a selection of 19th-century writings on marriage, feminism and the aristocracy.
Schroeder is an associate professor of English.