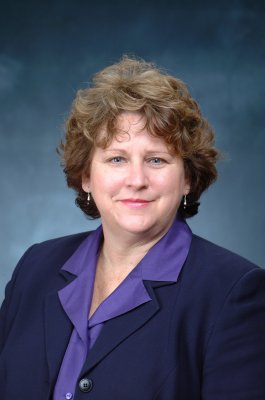 From the Vice Chancellor
G
reat things come from new discoveries in science and the arts. Today's research is the frontier for tomorrow's products and services that will benefit The University of Mississippi and the world.
Ole Miss has always been known as a laboratory for leaders, and this is true as well of our researchers, whose ideas and innovations are changing our world. Just a few examples include
New drugs in development for people with cancer, AIDS and malaria
Land mines detected with acoustic devices mounted on army tanks
Models to predict the flow of flood waters
Advanced radar technology for national defense
Reduction of jet engine noise
Ability to model earthquake preparedness of dams
One of the measures of our success in research is our steady upward movement in national rankings. The university is ranked 127th out of 599 universities in total research and development expenditures. That number is up from 152nd two years ago. Our physics department ranks in the top 20 for research expenditures, and the School of Pharmacy ranks second of 64 pharmacy schools for total funding awarded in fiscal year 2004. We are the only university in Mississippi to be included in The Center's Top American Research Universities, and our faculty are invited to compete for national awards that previously were thought to be out of reach.
A predictor of our continuing success is the external funding we are awarded. For fiscal year 2004-05, faculty on the Oxford campus garnered almost $68 million for 269 projects. More than 500 active, funded projects are under way on the Oxford campus, with investments from 144 agencies. At the Medical Center, that number reached more than $46 million for 192 projects, bringing the total UM research funding to $114.2 million.
As we celebrate the first decade of Chancellor Robert Khayat's leadership, we have clear measures of the successful results from charting a bold course for research and scholarly pursuits. We intend to build on that momentum, but the margin of excellence is your participation. We will need your help to succeed. Please contact the Office of Research and Sponsored Programs to learn how you can have a role in the discoveries of tomorrow.
Sincerely,

Alice M. Clark
Vice Chancellor for Research and Sponsored Programs