Inside This Issue:
Office of Research Activities
Hall Joins the ORSP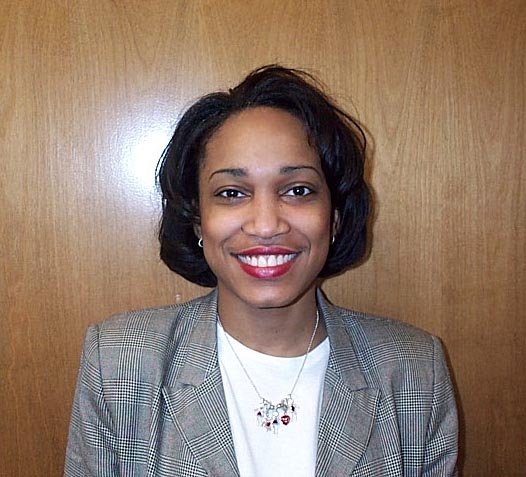 The Office of Research and Sponsored Programs is pleased to welcome La Sonya Harris Hall as the new Associate Director of Research. Hall brings to the ORSP five years of experience working on the campus of the National Institutes of Health. Most recently, she served as the Director of Environmental Justice and Public Health at the National Institute of Environmental Health Sciences. In that position, she initiated the NIEHS effort to address health disparities, with particular attention to the relationship between socioeconomic status and health disparities. Her responsibilities involved interaction with grass roots organizations and special interest groups, as well as establishment of collaborative relationships with other federal agencies, universities, and foundations.
She serves as Environment Section Council Representative to the American Public Health Association and as Council Representative to the Society of Occupational and Environmental Health.
Hall holds a B.S. in Psychology from Jackson State University and an Master's in Public Administration from the University of Alabama at Birmingham. Currently, at UM, Hall is completing work on her Ph.D. in Educational Leadership with an emphasis in Higher Education Administration.
Hall replaces Kathleen L. Sukanek, who joined the National Food Service Management Institute last November.
Faculty Receive $83,892 in Fall Competition
The Office of Research and Sponsored Programs has awarded $83,892 in Small Grants and Summer Support in the Fall 1999 competition. This represents an increase of about 8% from Fall 1998. In the Arts and Humanities division, 2 small grants and 10 summer support awards were made. Science, engineering, and mathematics faculty received 5 small grants and 5 summer support awards. In the Social Science division, 2 small grants and 13 summer support awards were approved. This results in a total of 9 small grants and 28 summer support awards.
As in years past, the emphasis in this program has been primarily in providing start-up funds for new researchers, and to a lesser extent, in supporting established faculty who are moving in a different research direction.
For a complete list of awards from the Fall competition, please see http://www.olemiss.edu/depts/research/award/award_fall99.html